Table2_PSPMeasurements.pdf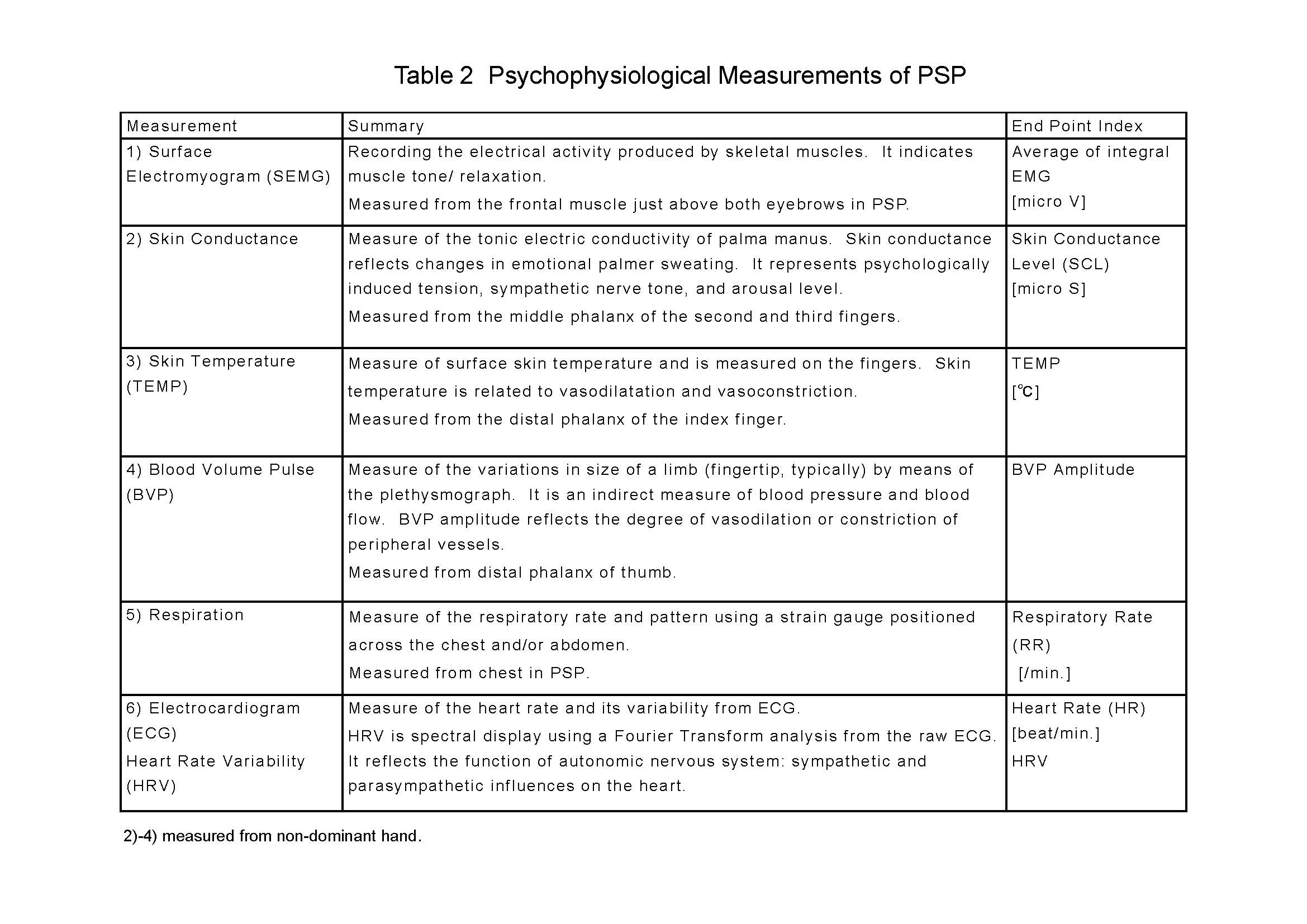 <Physiological Measurements>
The measurement of PSP was made using the ProComp Infinity™/ BioGraph Infinity (Thought Technology Ltd., Montreal) biofeedback system. The following indices were measured (Table 2).

<Psychological Measurements>
To evaluate the temporary mood states, the Profile of Mood States (POMS) test was administered. The POMS assesses six affective mood dimensions: tension-anxiety (TA), depression-dejection (D), anger-hostility (A), vigor-activity (V), fatigue-inertia (F), and confusion-bewilderment(C).
The subjective symptom score (subjective severity of symptoms) and the subjective tension score (subjective feelings of tension) were also obtained using a visual analogue scale.

<Procedure>
After the psychological measurements were administered, the physiological measurements were made during the following three periods (5 minutes each, total of 15 minutes). The subject was seated in a chair with eyes closed.

a) Baseline resting period: the subject was instructed to relax and make himself/ herself comfortable
b) Stress period (mental arithmetic task): the subject was instructed to subtract 7 serially from 1000.
c) Post stress period: the subject was instructed to relax.